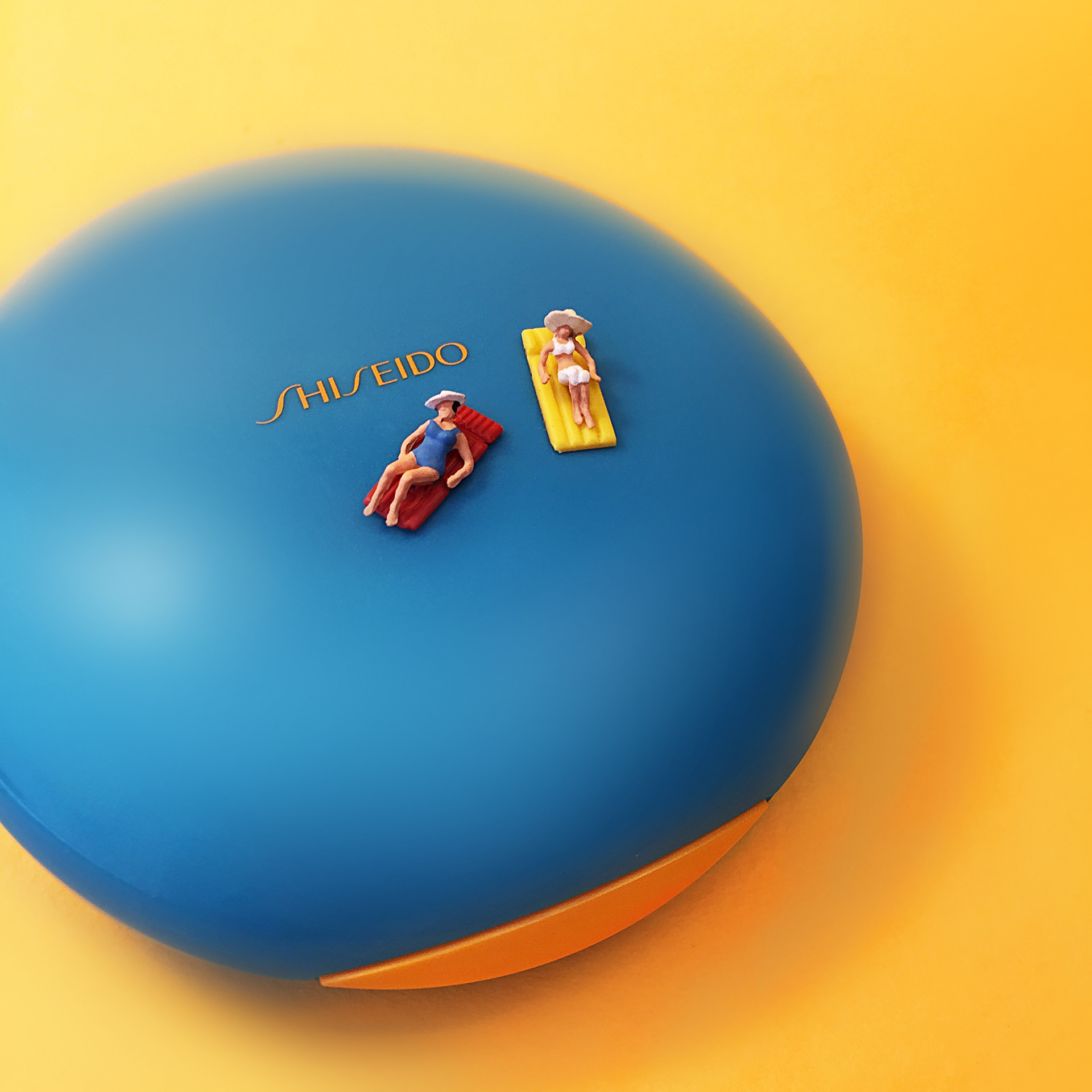 Working with luxury Japanese beauty brand Shiseido, I was briefed to highlight a star summer product, in a novel way that could be projected on social media. 
The product Compact Solaire, is a sun-protection foundation - with this in mind, my idea was to play with the safety factor of the product as this was the key USP. 
I wanted to use figurines as it was a playful way of illustrating the purpose of this product in a number of scenarios. This was a campaign that showed fun storytelling and eye-catching art direction for such a humble product.
Client: Shiseido  Agency: Reup