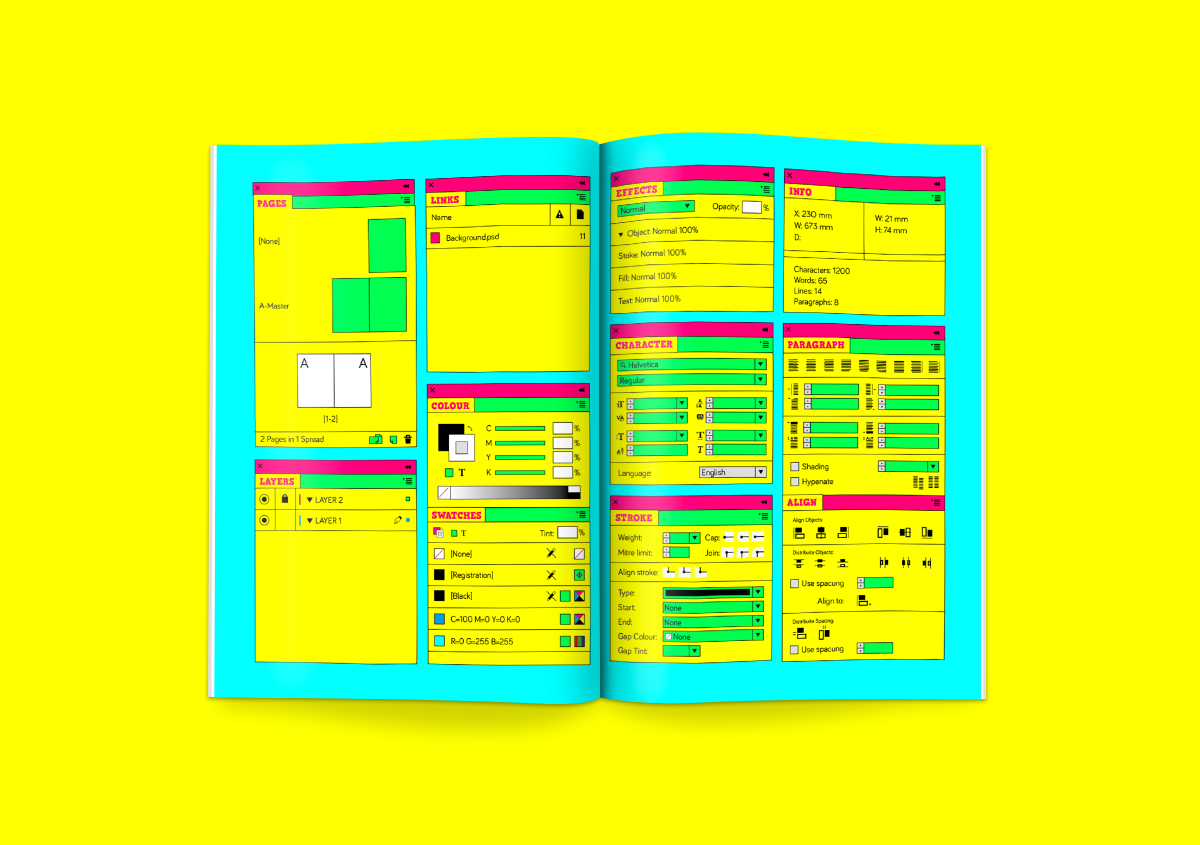 Indesign Basics is an online publication with all the basics on how to learn Adobe Indesign.
The brief was to create a digital guide which was easy to read and understand, by using icons, visuals, bold texts and bright colours.
After the guide had been published, I was so in love with the patterns that I decided to print a tee just for me!